Mother's Day Gift Guide: Making Mom Proud of You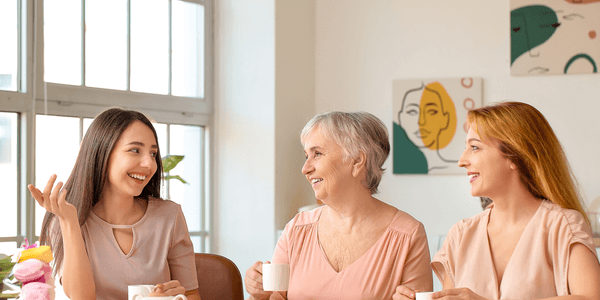 Mother's day is just around the corner, so we've put together a little Creative Mother's Day "gift guide" that will show mom just what she means to you. Rather than getting her the standard flowers or mom-gift online, this list suggests four things you can do for mom that will also make her proud of you. Because at the end of the day, that's what mom really wants: for you to always do and be your best self.
1. Learn How to Play Mom a Song on the Piano or Guitar
Did you play a musical instrument as a kid?
Many of us give this a shot at some point, whether it's playing the piano or some other instrument in the school band, but very few of us stick with it. Mom's the one who likely encouraged us, and in some cases, nagged us about not practicing enough!
A lot has changed these days with apps like JoyTunes that make it possible for anyone to learn to play a musical instrument.
Now you can learn how to play the piano or guitar right at home, which can also be a great project these days.

With a little bit of time, effort, and love you can learn how to play a song for mom this year. You can even perform and record it for her on a Zoom video call, and then share a clip of the performance for all her friends to see on social media. Rock on
Click here to download JoyTunes.
2. Take Mom to a Broadway Musical at Home
Continuing the music theme, if your mom loves Broadway musicals there's an incredible way to see some of the best ones right now for free.
"The Shows Must Go On" launched on YouTube in March 2020. It features clips from famous Broadway shows like Starlight Express, Evita, Cats, Phantom of the Opera, Jesus Christ Superstar, and more!
Full-length performances are streamed from the channel every Friday at 2pm (EDT) and remain accessible for 48 hours. Watch with mom at your home or together on a Zoom video call while sharing your screen.
Click here to visit the "Show Must Go On".

3. Master Those Life Lessons That Mom Always Wanted You to Learn
Most moms try to teach us those important life lessons that help us grow into responsible adults. Things like saving money, parenting skills, and even sleeping enough seem like they should be intuitive, yet many of us struggle to master these life skills.
If you want to make mom proud by mastering a new life skill then the Life Kit Podcast can help. Each episode teaches valuable life skills giving you simple ways to make changes that will make mom proud. It's time to get your life together and put a smile on mom's face.
Click here to listen to the Life Kit podcast
4. Get That Great Posture Your Mom Always Wanted You to Have
"Stop slouching, and sit up straight!" Most of us have heard mom says this at some point in our lives, but we never quite got the point.
Why do moms care so much about great posture? Maybe they just have a sixth sense about these important things?
Whatever the reason, moms are right. Bad posture habits are unflattering and can even cause serious health problems if left uncorrected.
Thankfully you can start making a change to your posture right now with some simple, home training exercises.
Give Mom the Gift of a Better YOU
Sure, you can send mom flowers this year or even a cool gift like the Upright GO 2 posture trainer (You and your mom can improve your posture together). Take the time to also try one of the ideas above. You will put a smile on mom's face by showing her the best side of yourself. Happy Mother's Day!
Sign up to our newsletter
Check out the UPRIGHT GO 2