Give the Gift of Good Posture with a Posture Trainer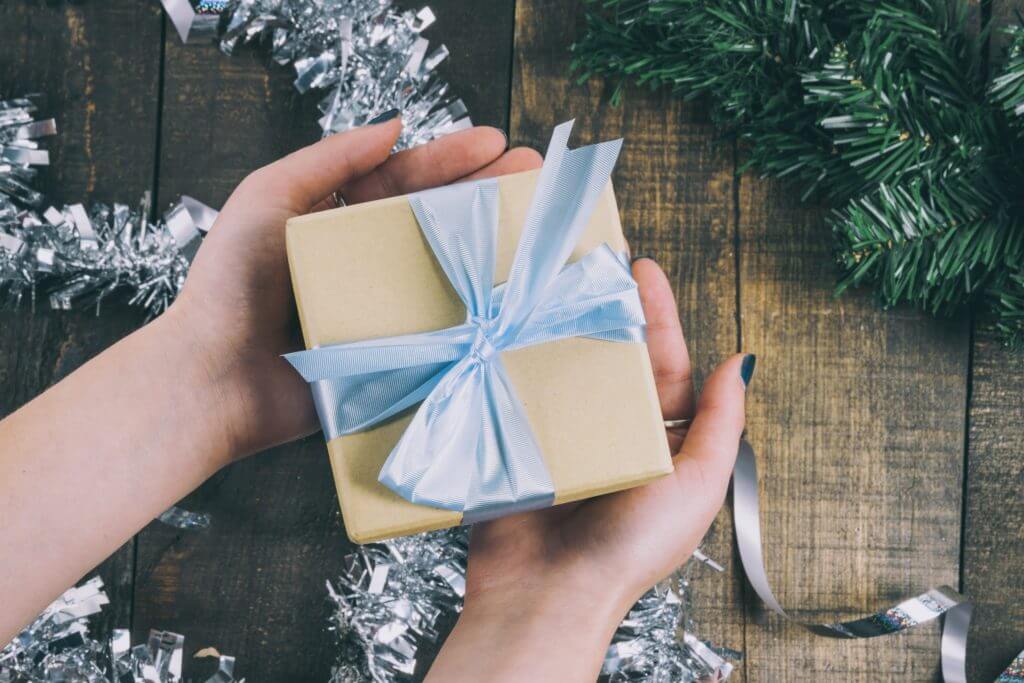 We've officially landed in December and nearly concluded our trip around the Sun this year. That means the holidays and New Year are near, commencing gatherings, festivities, and heartwarming gift-giving. As the gift lists ping in your inbox or land on your desktop, give the gift of good posture to those you love. Nuzzle up to a warm beverage while we gab about good posture, ergonomics and the role a posture trainer plays in cultivating self-care, stimulating mental clarity, and feeling merry and bright.
What is good posture?
Posture plays an important role in our lives. We all inevitably fall into a slump sometimes without even noticing it, yet over time our bodies will ultimately begin settling into these positions. That's why it's vital to practice balanced, upright posture now, routinely check in with ourselves and maintain good posture. What is upright posture? Essentially, the spine is straightly aligned, head parallel to the floor, chin up, shoulders back, chest lifted, and tailbone tucked. Maintaining an upright posture is like any good habit, with a little practice, it becomes natural. It may seem easier said than done, which is why a posture trainer makes a great digital companion to help keep posture in check. Before we get to the benefits of a posture trainer, let's talk about a token element of the posture dialogue: ergonomics.
What are ergonomics?
Good posture begins with spinal alignment, but there are certain tricks and props which foster our ability to maintain upright posture. For instance, if you work from home or in an office and spend the majority of the day sitting, incorporating posture enhancing ergonomics can actually improve your health. According to a startling study from the Annals of Internal Medicine, there are patterns linked between sedentary behavior, like sitting for prolonged periods of time, and mortality. The upside here is that if you are required to sit for extended periods of time, implementing good posture and ergonomics can create a more comfortable environment and improve well-being.
What are ergonomics? Essentially, it involves designing a space or environment to increase safety and well-being; tailoring your space to positively influence your physical, psychological, and mental well-being. The study of ergonomics encompasses a vast landscape, but inviting ergonomics into your home or work space can play a pivotal role in improving posture. Simple changes like raising your screen monitor, using a headset, or standing when you work can improve environmental ergonomics. You can also swap your chair for an ergonomic office chair, and start using a posture training device. Got a work break coming up? Rather than sitting in the break room, stand straight or go on a brisk walk, get the body moving, and practice good posture every step of the way.
How can a posture trainer help?
A posture trainer is a tool that assists with making good posture a habit. Contrary to the popular belief that it takes 21 days to form a habit, new science is suggesting that it can take up to 60 days for a habit to crystallize. The important thing to remember is that any positive shift in your daily routine takes dedication and practice. The great thing about a posture trainer is that you can actually see evidence of good posture becoming a habit. With UPRIGHT, download our free app and start training immediately by syncing your phone to the device to begin daily training sessions. When wearing the posture sensor, the device will gently vibrate whenever you slouch. Creating good habits becomes exponentially easier with a posture training device to gently guide you through the process.
Why good posture makes a great gift
You can't gift wrap good posture, but you can wrap the UPRIGHT posture trainer for your loved one, and with it they'll gain access to our posture app, where they can train daily, monitor their progress, and see results in as little as two weeks. Giving the gift of good posture extends beyond material value by improving quality of life, self-care, confidence, mental clarity, focus, mood, emotions and more. Now, that's what we call a powerful present. Buy an UPRIGHT trainer now and get 20% off, or buy two and get the second one half off. Happy holidays!
Upright welcomes pieces by outside contributors with diverse opinions. Send your submissions to: [email protected].
Sign up to our newsletter
Check out the UPRIGHT GO 2