DarioHealth Acquires Upright and $70 Million Financing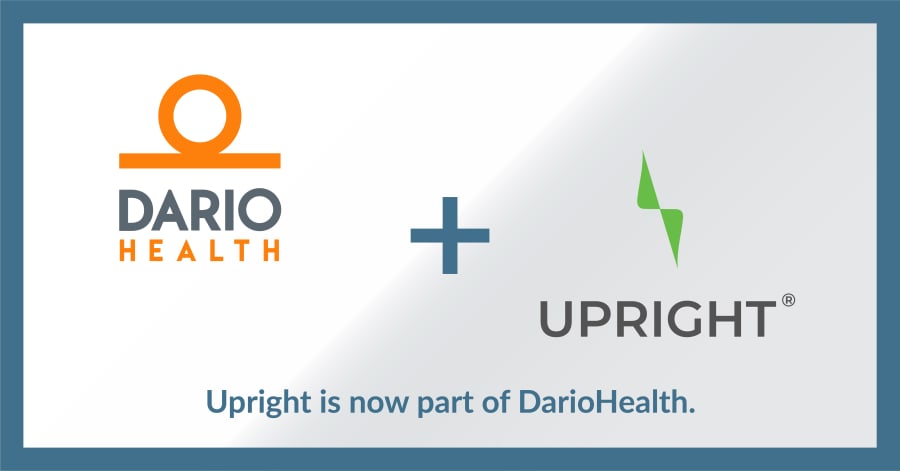 Upright is proud to announce that we have been acquired by DarioHealth (NASDAQ: DRIO).
We celebrate this milestone and see it as a key step in our continued journey to provide accessible back-health and musculoskeletal care.
DarioHealth offers one of the highest-rated diabetes and hypertension solutions on the market, revolutionizing how people with chronic conditions manage their health. By joining the Dario family, we will integrate our platform for musculoskeletal care together with Dario's portfolio of digital care programs.
We'll be able to innovate faster, make even better products and services, and keep supporting our customers in their journey towards better health.
Dario stands apart from the rest with its shared consumer history and user-centric culture.
That culture is critical to creating sustained behavioral change that drives long-term success, and we believe that together with Dario we can deliver an integrated, virtual platform for lasting and impactful behavioral health outcomes.
We are excited about this partnership and its impact on our combined members and partners.
For more information, please contact Ori Fruhauf at [email protected].
Sign up to our newsletter
Check out the UPRIGHT GO 2