1. Get Your UPRIGHT Device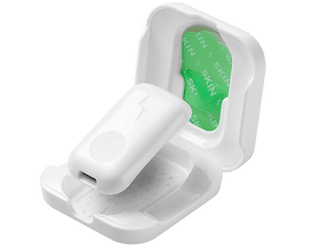 1. Get Your UPRIGHT Device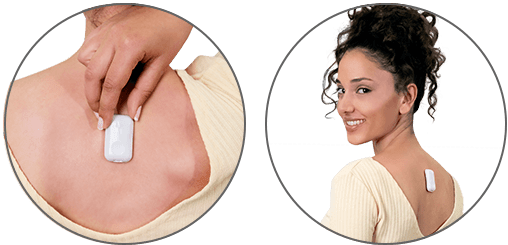 Simply place the UPRIGHT GO 2™ onto your back using one of our hypoallergenic adhesives. These reusable, hypoallergenic strips are made from medical-grade silicone and won't leave marks on the skin. You can get about 3-10 uses per adhesive (depending on skin type). If you run out, you can always order new adhesive refill packs here
UPRIGHT devices are small, discreet, and won't show under most clothes.
4. Get Immediate Posture Feedback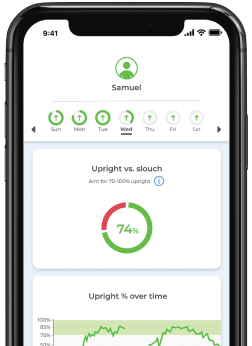 UPRIGHT GO 2™ has two modes: training and tracking. In training mode, your device will gently vibrate whenever you slouch. You can adjust the sensitivity and vibration in the app. Tracking mode turns off vibration alerts and keeps accurate stats on your posture throughout the day using enhanced, multi-sensor technology.
Now it's easy to boost your health, balance, and focus by maintaining better body alignment with the UPRIGHT GO 2™.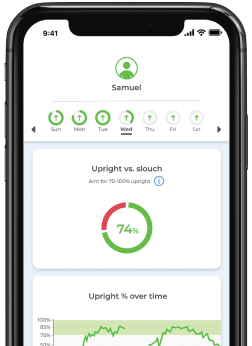 5. Form Healthy Habits Everyday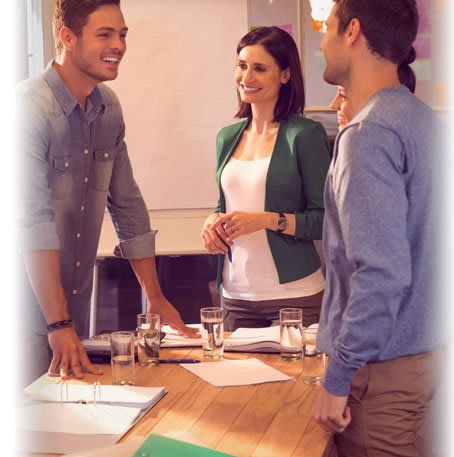 5. Form Healthy Habits Everyday
You have the power to improve your health and wellness. Developing a daily practice of posture awareness and correction can improve so many areas of your life. With UPRIGHT GO 2™, you can create a daily training session that lasts anywhere from 10 to 15 minutes. Then, just put your device into tracking mode and monitor your posture throughout the day. Log in to your Statistics page in the UPRIGHT App to see all of your posture statistics, goals, improvement and more. Most of our users notice significant improvements within just 2 weeks of using the UPRIGHT GO 2™. Discover what good posture feels like.
Tiny Device, HUGE Changes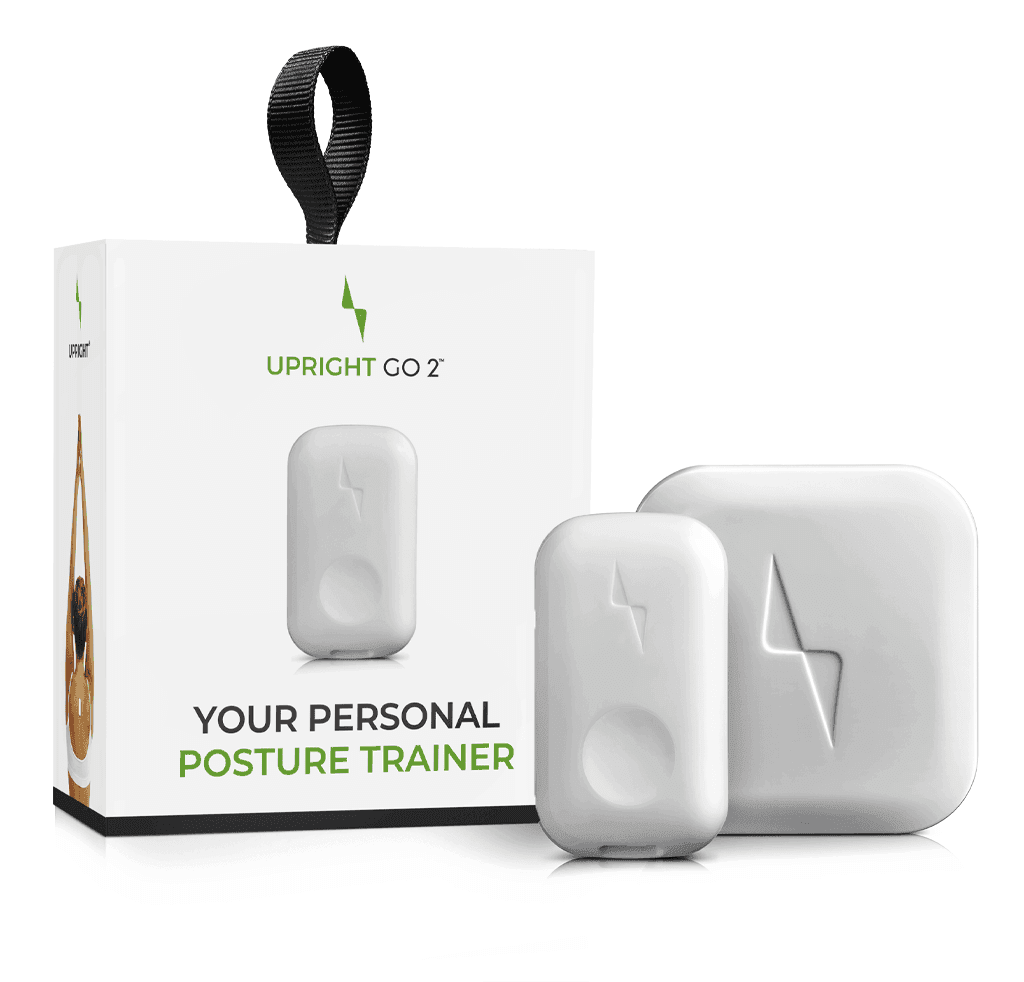 Free US shipping
Free iOS & Android app
30-day money-back guarantee
1-year warranty
Free US shipping

Free iOS & Android app

30-day money-back guarantee

1-year warranty